LET ME TELL YOUR LOVE STORY
THROUGH BEAUTIFUL HAIR & MAKEUP
TO ACHIEVE A FLAWLESS BRIDAL LOOK
I ONLY USE LUXURY SKINCARE AND MAKEUP PRODUCTS
LETS CREATE BEAUTIFUL TOGETHER
THROUGH BEAUTIFUL MAKEUP
ABOUT ME
LET'S WORK TOGETHER
I'm MELINDA, a London-based makeup artist.
I've worked with some of the biggest brands, models, and fashion houses, but was missing an element of creativity. And that's when I decided to set up my own small business and retrain in makeup and beauty. For the last five years, I've lived and breathed makeup and love the freedom that allows, and the personal relationships I've been able to build.

Having worked in fashion for over a decade, I know how to keep calm and collected to tight deadlines and hope that my calming influence will make your wedding preparation relaxed and easy. There won't be any late brides on my watch!
Since moving to makeup I've worked at over 60 London Fashion Week Shows and been part of the makeup team for Photoshoots for the likes of ELLE UK and VOGUE PARIS, I've even worked at the BAFTAS!
My work started to be featured in more and more bridal press including Love My Dress, Festival Brides, and Your Kent Wedding, and I realised I should start giving real brides the natural editorial look that I was known for, Melinda Bridal was born!
I work with brides in the South East, particularly Kent and London, who want to achieve a natural hair and makeup look on their wedding day. Together we create a mood board of ideas, we chat things through and create a vision for you and your bridal party. Working with me is very much a collaboration, I want to keep you relaxed and make sure you look like you on your wedding day.
For larger weddings, I come with a team of South East based bridal hair and makeup experts who have all come from similar backgrounds with editorial and fashion week experience.

Melinda's makeup services are also available at Josh Wood and Claridges.

02
MY APPROACH
CANDID & NATURAL
I want to make you feel relaxed and pampered which is why I use luxury products suited to each bride. Products I use include Bobbi Brown, Laura Mercier, Charlotte Tilbury, MAC, Kevyn Aucion, YSL and CHANEL, and I can also provide vegan, and cruelty-free products.

Myself and my expert team want to help make your wedding day perfect and have your bridal hair and makeup looking how you have always dreamed.

There is no such thing as a silly question! You don't need to be a makeup expert, that's what I'm here for. We can trawl through Pinterest and Instagram inspiration together, we can go back and forth with cutouts from bridal magazines – we absolutely will be working together on this.

I will personally ensure that you have access to whatever you need.
"Mel was absolutely fabulous! I booked Mel for both hair and make-up and the results were exactly what I had hoped for."
"Mel was incredibly helpful and supportive both during my trial and on my wedding day itself. "
It was a joy to work with Melinda
"Her personal style is a breath of fresh air both in her approach to sustainability and her creative vision."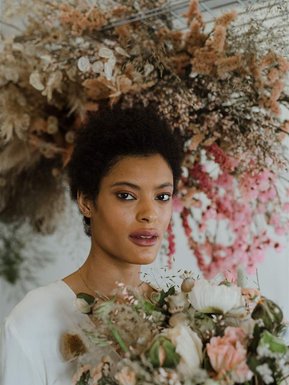 WHAT I
BELIEVE
Regardless of who you are, we all have something to give and something to learn! I hope that we can work together to create something special.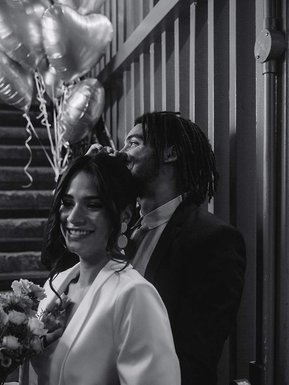 WHAT I

KNOW

All brides and any member of their bridal party should be made to feel beautiful and confident on the day. We pride ourselves in creating a completely bespoke bridal makeup experience.
LOVE LETTERS Sign up with your email address to receive news and updates.